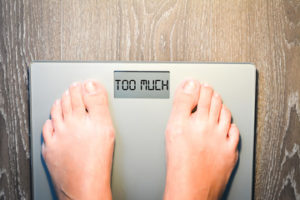 Doctors at NCR are conducting a study for adults who are overweight and want to lose weight.  The study will evaluate a medication to determine how much weight a participant can lose in 1 1/2 years.  All participants will receive instruction from a research dietitian and support to follow a calorie-reduced diet.  The medication being tested in this study is called Semaglutide.  Semaglutide was approved by the FDA in June 2022 for weight loss.
BMI over 30.0kg/m2
History of at least one unsuccessful dietary effort to lose body weight
Cannot be diabetic
No treatment with glucose lowering agents in the last 90 days
No treatment with other drugs in same class in last 180 days
No history of cancer in the last 5 years
You will be reimbursed up to $975 if you complete the study visits
Want to participate? Fill out the interest form! Click to Call Us!