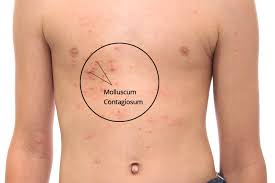 Doctors at National Clinical Research are conducting a research study evaluating a new investigational treatment for molluscum contagiosum for your child.  The investigational study medication is a gel which will be applied to the lesions either once daily, twice daily, or three times a week. The study is being conducted to see if the medication can get rid of all molluscum in 12 weeks or less. There is no cost for participating. The medical care associated with the research study and the cost of the study medication is covered by the research study. In addition, the participant will be paid for time and travel.
Have between 3 and 70 molluscum lesions on the body
Cannot have a poor immunity (for example, cancer treatment)
Cannot have active eczema in addition to molluscum
12 weeks – 7 study visits
You may receive $60 for each visit.
Want to participate? Fill out the interest form! Click to Call Us!