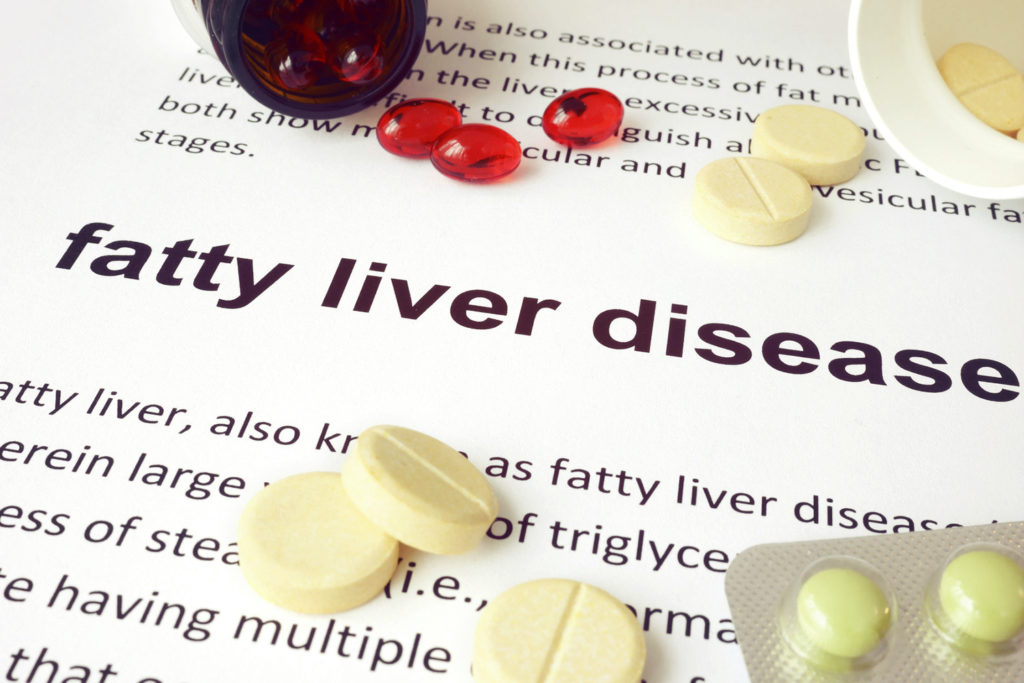 Doctors at National Clinical Research are looking for people with higher than normal amount of fat in their liver that is not related to excessive alcohol consumption.  The medical term for this condition is nonalcoholic fatty liver disease (NAFLD). There is a subset of this medical condition called nonalcoholic steatohepatitis (NASH) that has both high liver fat and inflammation (swelling) and fibrosis (scarring) that causes a stiff liver.  A new investigational drug that is being studied to see if it could be used in the future to treat patients with NASH.  Currently there is no drug approved to treat NASH.
Alcohol intake- 21 drinks/week
No serious liver conditions
At least 1 of the below criteria describes you:
Type 2 Diabetes
Overweight for 10+ years
Metabolic Syndrome
Already diagnosed with "non-alcoholic" Fatty Liver or NASH
26 Weeks – 14 Study Visits
May receive $103 for each completed visit
Want to participate? Fill out the interest form! Click to Call Us!