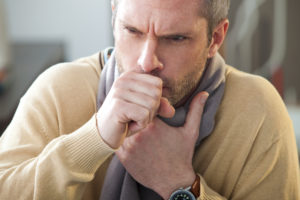 There are currently no approved therapies for chronic cough. Therapies that are currently on the market to treat cough have limited effectiveness and may have undesirable side effects. Doctors at National Clinical research are conducting a research study for males and females who have chronic cough. The purpose of this study is to test the safety and effectiveness of a new therapy in patients who are experiencing an unexplained chronic cough.
Have had chronic cough for more than one year
Former smokers must have stopped smoking for more than one year and smoked less than 20 pack years
Do not have chronic bronchitis
Willing to wear a 24-hour cough monitor several times for the study
56 Weeks – 13 Study Visits
You may be reimbursed up to $1,175 for your participation.
Want to participate? Fill out the interest form! Click to Call Us!